When a guy is into you? Cause I kind of have no idea. I seem to be rather oblivious to whatever "signals" men put out (short of the ones where they actually walk up to me and go "Hi, I like you, we should go out.").
Cause other than the most blatant of hints, this is pretty much me: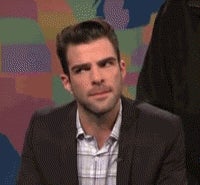 I have this distinct feeling I might end up dying alone.