I feel like it has been a while since we had a good old-fashioned food fight here. But, a recent Serious Eats post inspired me....so how do you like your scrambled eggs?
1) Beautiful and fluffy?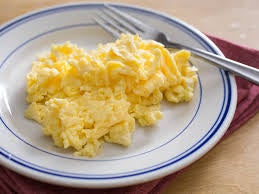 ---
2) Nice and soft?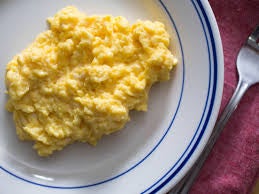 ---
3) Gross and Spoonable? (sorry there is no picture, but just looking at it was making me gag)
And, after you decide what kind, how do you make them? Simple with just a little butter, salt, and pepper. Loaded down with cheese and onions and peppers and sausage?