Just checking in. I've been in and out a lot lately. Looking to catch up. How are things?

For me, this weekend held three things...
I got to witness a woman accompany some kids trick-or-treating. She was dressed up as HER concept of Princess Tiger Lily with a Mexican-style weaved blanket, a feather headband, and her attempt at war paint on her face. Oh, but that's not it!!! I got to witness this woman trick-or-treating at the home of a Native American family (who I'm very close with). I felt like this...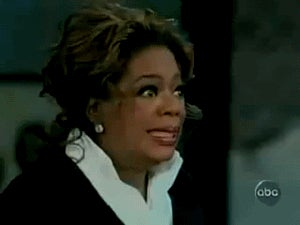 I tried to read "Cloud Atlas" this weekend. The book the crummy movie was based on. The book was terrible. I hated it. Poor character development, weird writing style. I was bored and had to put it down. No wonder the movie sucked.

I read "Boy, Snow, Bird" by Helen Oyeyemi. This book I liked. A lot. It was a really interesting read and the flow felt much more natural. I could be liking this book more than I would had I not tried to get through Cloud Atlas first. Here's the NY Times review. My favorite line was in reference to the main character thinking of the mother she never met. "Don't ever try to find her. Don't even try to find out if she's alive. This way my mother's alive, she's dead, she's whatever she deserves to be on that particular day." As an adoptee, this resonates with me as I feel similarly about my biological family. Another line I like was just a simple line: "The first coffee of the morning is never, ever, ready quickly enough. You died before it's ready and then your ghost pours the resurrection potion out of the moka pot."