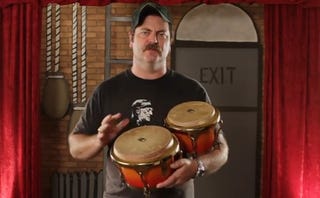 Mr. Bird and I are having a poetry slam. Last time it was Restoration poetry and I won. Tonight it's pretentious poetry and I think he's winning.
Some entries: "He touched me like a blind man carefully reading the washing machine manual."
"You captured my soul like a photograph of a childhood vacation to a tacky theme park."
"You caressed me like a river of silky 1000 thread count sheets bought on sale at Nordstroms."
Any entries? Hit me with your best shot!