I was watching YouTube videos when something funny happened. I laughed, and that gave me the hiccups.
The dog looked up, startled.
I hiccuped again.
The dog's ears went down and he made himself small.
I hiccupped again.
He ran behind the couch and started whimpering.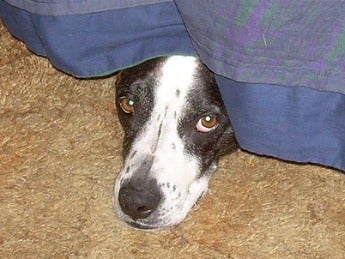 I AM SORRY, DOG. I WILL NEVER YOUTUBE AGAIN!