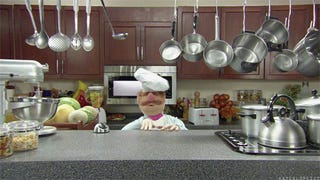 Well, I have to pick up my new phone from the Apple store. I am bracing myself for all of the questions around why I no longer have a 312 number (my boyfriend (ex...whatever) bought me a phone and I am currently on his plan). Blech.
To off-set the awkwardness and sadness I think I will buy myself some cookbooks. Have you read/used any good ones recently?
Susanne Goin just came out with one for AOC, and I LOVE Sunday Suppers, so I want to get that one. Also perhaps the Gramercy Tavern book. I just purchased Jerusalem, and felt kind of guilty because I found it a little uninspiring given how popular it was.
Then I am coming home and tucking into bed and watching TV, so television show reqs are needed!
Thank you for all the thoughts last night, BTW. I read through them multiple times. It helps to keep some perspective and read supportive messages. It really means a lot to me.