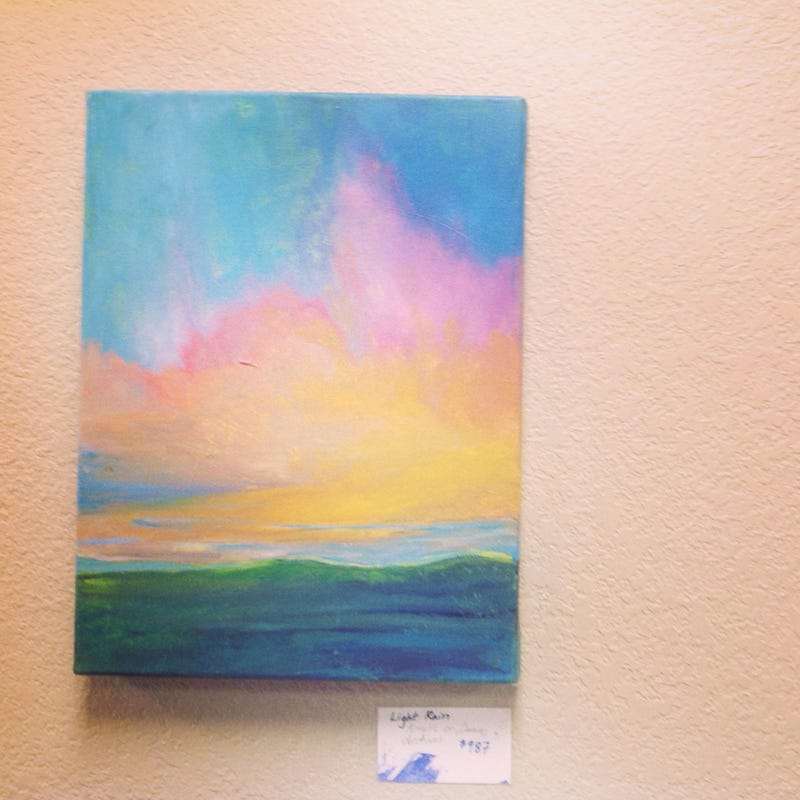 I am so happy and excited.. I responded to a call for artists and they emailed me and said bring your work! And I did! I brought in everything I had at home and they hung all of it and said bring more! I made painting name and price cards out of watercolor paper and used translucent photo corners to stick them to the wall. They look really nice. I also have to order more business cards! And print some flyers. And more prints. And invite people (that is what this post is!)
The salon is managing drinks, refreshments, and invites, which is the most challenging part to me of hosting an art show! I have priced my works fairly in accordance with everyone else whose work is hanging there, two other wonderful artists.
If you would like a surprise art card, I will give you two for free for the cost of having them printed and shipping ($4) I did this on Facebook and just sent out so many, and I ordered them from walmart and they turned out beautifully. They will be either Hecate at the crossroads, the goddess Diana, or a nature painting. I take paypal and do send to Canada and USA, other places we can check on shipping prices elsewheres. (Http://Www.artlovelight.com/contact)
Wooo! It will be held at Serenity Day Spa & Salon, 555 s 13th St, Suite D in Grover Beach. Come and I will give you a free print if you tell me you are from here.
Celebrate with gifs, tell me about art shows you have enjoyed or participated in, and somebody please post that Cameron Diaz dancing gif again because I am so happy! Come and have a tea with me!