"I can't explain it, because I'm the most poorly written piece of crap on TV and nothing I have ever done had a reason behind it!"
Poor Jessica.
I know Sookah was with Eric for 5 seconds when he was cute derp Eric, but I like them together. I would not mind that ending.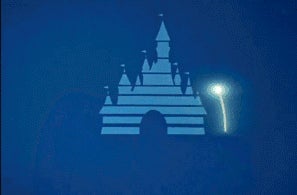 Sam is gone and nooooooo1cuuurrrrr.
Like, what happened to those roaming not-zombie vampires? Is this a safe road trip? Whatever.
Okay Jess you don't need to break up with this guy it's already done MOAR JUMPING ON HOYT NOW
I think Jess borrowed some of Lala's eyelashes
YES I AM CONTROLLING THIS SHOW WITH MY MIND
Ha! she even mentioned the eyelashes!
<3<3<3<3<3<3<3
JASON YOU KEEP YOUR GLUTES OUT OF THIS
I'm sorry did Arlene just refer to Terry as her EX-husband? FUCK THIS SHOW FOR DUMPING TERRY AND TARA.
Eric KICK BEEL'S AAAASSS. Like, with talking, I guess.
"Will you go pass Sookah a note for me? I can't explain myself to her if she won't give me a chance even though literally everyone just demanded that I explain myself and I said I couldn't. CAUSE I AM THE WORST"
Hoyt quit being a dick! ARE YOU REAL HOYT OR NONSENSE HOYT MAKE UP YOUR MIND
This thing with Jason and Hoyt's gf is the most ridiculously contrived plot development that ever was. Making innuendo at airline people is soooo sexy, apparently.
Wait why do people even drink vampire blood to heal if they can just... rub it on?
Oh Pam.
YAY <3<3<3<3<3<3<3 MY OTP WILL LIVE FOREVER. HOPEFULLY FOR REAL, TURN THAT GUY, JESS.
Oh True Blood. Of course this dramatic romantic speech is played not over a kiss but over them getting it on butt naked. No complaints, but lols.
Lol Eric's supermanning it.
LET'S JUST KEEP ON FORCING THIS LOVE INTEREST FOR JASON. KEEP TRYING GUYS. I CARE ABOUT THIS PERSON WE JUST MET SOOOO MUCH no really not at all.
Eric and Sookah just start banging again please. You're the best we're gonna do.
HAHA I am so happy for Ginger. Like really legitimately happy.
When did they figure out cured vampires are immune to Hep-V....??
I SWEAR TO GOD MEN ARE ALWAYS DOING IT ON THIS SHOW WITHOUT EVEN UNZIPPING THEIR FLIES WHAT EVEN IS THAT THAT IS NOT HOW ANATOMY WORKS
lol I love Eric. that was the most hilariously awkward thing I've ever seen.
Ok so how did we get from hair dyeing to this Pam with a stake to her heart crap again?
Eric now is the time when you use your 1000 year old vampire super speed powers to insta-wreck all of these HUMAN MORTALS WHO ARE CONTROLLING YOU.
Whatever, Beel, whatever.