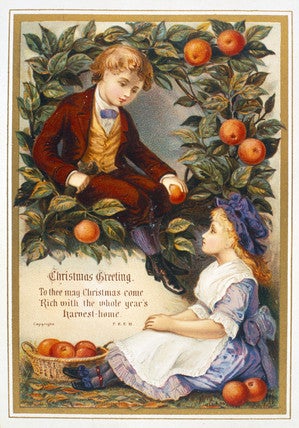 I seem to have skipped a Christmas, but I've finished this year's Christmas cards! I am impressed by myself today. I said I'd do it, and now I've done it! I'm only sending 12. It's not like it's hard. For some reason, last year, I could not get my shit together. Oh wait. I remember now. Last year, I was embroidering during every spare second I had, to finish gifts I was making for my parents. Totally justified.
I had meant to send "thinking of you" cards in January—I got the stationery and everything—but that just never happened. So this year, I went into my stock of bought-after-December-25th holiday cards, and actually wrote in some of them. (I don't have kids, so I won't do the printable-photo-collage kind.) I love the written-out kind. It didn't take very long to write them out, either. I'm still not sure why I didn't get it together last January. I must be a true procrastinator.
Does anyone else still write holiday cards? I mostly send mine to family, and a few close friends I haven't seen in a while. When do you find time to do them? I feel like my sister-in-law does them Thanksgiving night!