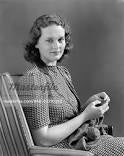 I need a partner who understands businesses and payroll and stuff. I have been having this amazing dream of owning this amazing yarn shop. (Don't steal my awesome idea!)
So,.I prefer crocheting with good yarn. Cascade, Noro, Plymouth etc. BUT- I also like quite a few acrylics and 'cheapy' yarns. Acrylic is cheap and has good stiych definition and frogs easily when I am working out new patterns. When I make items for charity, I like being able to use yarn that can be thrown in industrial washers and dryers and not fuzz or pill or fade. Especially with the blankies I make for the local children's shelter- kids are dirty and acrylic is super brightly colored.
But, the places I buy Noro do not carry acrylics, and my Michaels doesn't carry luxury brands. I want to open a yarn store in like an empty grocery store front that is HUUGE and would carry everything from red heart super saver all the way to cashmere hand dyed hanks. And part of the interview process you have to bring in a needle work piece you made, only people who do the craft will work there. And there will be a large cafe area that serves coffee and poncey lattes and is full of big squishey chairs where there will be stitch n bitch circles and knit/crochet alongs and classes.
And!! My promise to the needle craft community- if we carry the line of yarn we will have all of the colorways.
I think it would work;I just need, y'know start up money.