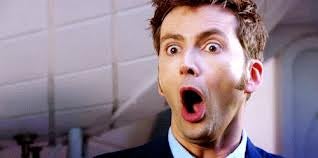 I have posting privileges. Little old me! I am as shocked as David Tennant.
I would like to say you are all fancy and I think that's pretty swell. I hope to have a real contribution to GT because this is seriously probably one of the nicest forums I've seen in a long time. It makes me feel all warm and fuzzy when I read the things here.
I'm currently not working while I am at work and reading this site. I have a very important question. What is your best oreo dessert recipe?! I have to make some concoction of oreo goodness tomorrow for these people I work with.