I got mainpaged (yes, I'm bragging - deal with it)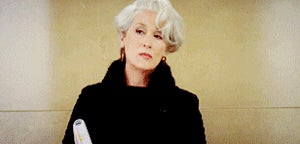 for this. So, I have some questions. When do I get fitted for my mainpage jacket? Is the mainpage jacket awarded by Nick Denton in a private ceremony or is there some sort of end of the year banquet where all of us new mainpaged commenters get our jackets? What time does the dessert cart go around? Which of the many business mainpaged discounts are the best? What are the hours of the mainpage commissary and how's the food? Does the dessert cart go around in the morning and afternoon, or just afternoon? When do I get my key to the mainpage washroom? What's the best item on the dessert cart and is it always stocked? When do I learn the secret mainpage handshake? Am I expected to tip the person pushing the dessert cart around?
Basically, I'm really just interested in the dessert cart.