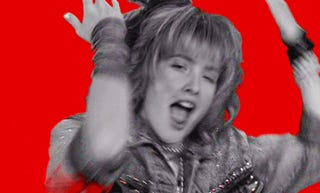 I won't post the video but now you are thinking of Nickleback. It's a little bit of evil. Well backtalk is a new community that does not reference Nickleback at all instead we do fun things like regular features, talking about our feelings, posting photos, playing M.A.S.H., midnight movies, gif requests dancing and generally being badass. A few times a week I will post a retrospective of our favorite posts! Come and join us!
The theme of the week? Canada! Vote for your best and worst acts done by a Canadian!
What else have we done?
Look at these AMAZING photos of Marilyn. This was all part of our theme of the week last week which was the summer!
Delicious meals on AirForce One? Look at this shit!
Maybe a little class jamming? What do you think?
Look at these Meerkats! Look at this hot guy!
Look at this bridge in Poznan, Poland! I've hung out there. It's a lovely city.
What is this weird shit? Nature, how does it work?
What else? Accent a droite, bitch! And youthful nostalgia! What do you think of the Disney channel?
We also get all poetic and shit. And fuck facebook.
Finally, a hot man in sports. As per usual. It's a thing.
So join us! As we get all Canadian and shit! Oh and ps. Nickleback is Canadian. MUHAHAHAHHA.