AND I NAILED IT. I was a little nervous because of course and also human emotion. But, once I got started, it was great. I walked out of there like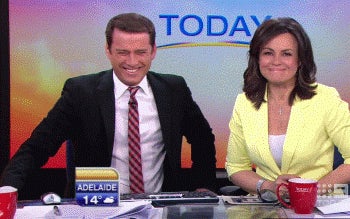 I will know in a couple of days if I'm being called back to another interview with the regional guy. Oh, and I looked super cute! Woot!!
Tell me good things from your day, GT!