...regarding Marissa Alexander's sentence versus the Trayvon Martin verdict.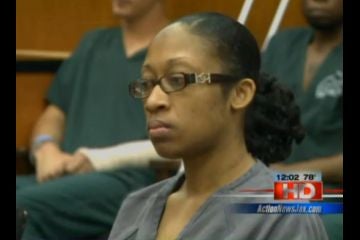 Marissa is the black Florida woman who got a 20 year sentence for firing warning shots into the air against her abusive husband, and they would not let "stand your ground" apply to her (they denied her appeal). I know there are domestic abuse advocates and various wheels turning but I don't really know what they can do.
I'm always asking these kinds of questions, and it is because you people are such a wealth of knowledge and while I am awesome almost all things, understanding the legal system is not one of them.
My question is, can the Trayvon Martin case be used in some way for her to appeal? Can she attempt to appeal again, anyway?
I think my main question is: isn't there a way to use a court case decision to affect another? I *believe* that here in Louisiana that is possible, because court decisions can determine laws, rather than them always having to be passed through the House and Senate to be turned into law. Also, Louisiana is WAY DIFFERENT than everywhere and I know that.
Ideas? I'm sad and mourning the Trayvon situation, but Marissa is alive and her whole family is being destroyed by the systemic racism that is plaguing Florida (and all of us). There is still work to be done there.