I am unable to concentrate and am just waiting for 5 so I can get the hell out.
One good thing today, it was a Dairy Queen day and I ordered a Chocolate Pecan Cluster Blizzard as shown. I am so glad one of the partners has a sweet tooth because when he wants ice cream we all get ice cream
At the top left you can see the cup I received at the surgical center when I had my liposuction 7 years ago. I call it my $10,000 water jug.
My hair is looking Halloween appropriate. Am I the only person that doesn't call to make an appointment until I look in the mirror and think "I need a trim yesterday" and then you can't get in for two weeks because your stylist is booked and going out of town for a few days? I still have to live with this until next Wednesday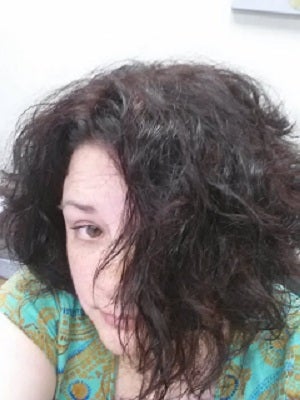 Tomorrow a friend/co-worker from the firm I left in January has invited a few people to celebrate his wife's birthday at a casino in Lake Charles. I don't really gamble very much and I am kinda broke so I am going to ask my boyfriend to give me some money to play with. Crosses fingers... Last time I went to a casino with these guys I took $100 to play with and left with $200. I obviously don't have a gambling problem because I was all "DONE!" when I hit a good payout.
So what are you guys doing today and/or this weekend?