And because I recently signed up for a program that gives me JetBlue points whever I pay my electric bill, the flight was freeeeeeeee!!!
And since I'm staying in my friend's timeshare, accommodations are freeeeeeeee!!!
And I'm going to stay three days longer than my friends so I can visit my Grandma!!!
And I'm finally, FINALLY going to get to go to the wizarding world of Harry Potter!!!!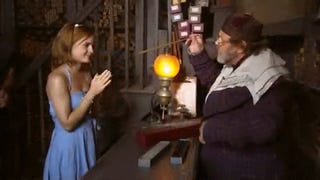 It cannot be January soon enough