"Do you like my hat?"
—Go Dog Go ;)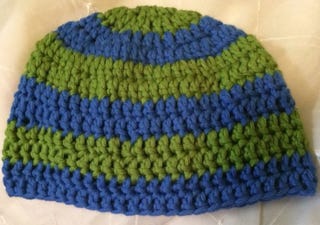 It's my first ever completed crochet project AND my first ever hat! It's pretty basic and pretty imperfect, but I'm still proud to have made it. It's for the toddler I nanny, so it's a smallish hat for a little munchkin head. I'm so excited to give it to him!
Just wanted to share it with all of you! :D And if anyone has advice for a novice crocheter, like easy patterns or blogs you love, I'd love to hear it!