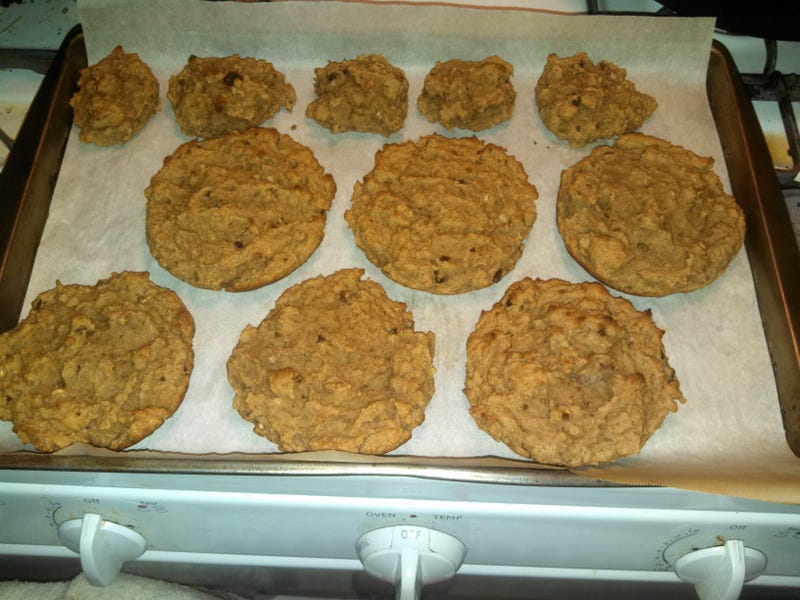 Somebody made 2 packets of apple-cinnamon instant oatmeal last night, and never ate it. So I repurposed it into these... scones? Drop biscuits? Soft cookies? I dunno what they are. They're good, that's what they are.
To the premade oatmeal, I added a cup and a half of gf baking mix, 1/4 cup sugar, about a cup of cinnamon applesauce, a handful each of chopped dates and chopped pecans, a tablespoon of ground flax, 1/2 teaspoon baking powder, 2 eggs, and 1/2 cup of almond milk. Drop on parchment paper and bake at 375F for... 10-15 minutes (I didn't pay attention to the time!)
The little ones came out better than the big ones.