Hive mind, help a lady out.
My Samsung S2 has been amazing but it's time to move on. I'm permanently attached to my phone so it's something I pick carefully. If my phone annoys me, LIFE IS NOT WORTH LIVING, OKAY??/////////////////////////
I was convinced I'd either get the S4 or the new Note 3 as my new phone, but in the shop yesterday I was playing with the new Sony Xperia Z1 for a while and it looked fantastic. The reviews look very good, but I'm just not familiar with Sony phones. Samsung phones are a known quantity.
Does anyone happen to have this phone? I'm not too fussed about price because either way it'll be included in the new contract, plus a nominal fee, so I'd rather just pick the best phone, which won't drive me crazy for the next 2 years.
PS I googled for mobile phone gif and this came up: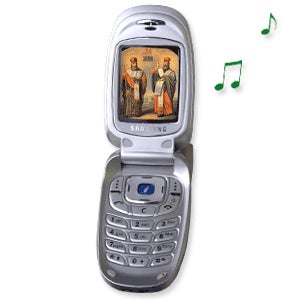 I had that exact phone circa 2005! Way back track time! I remember checking THAT phone while this was playing at the club.