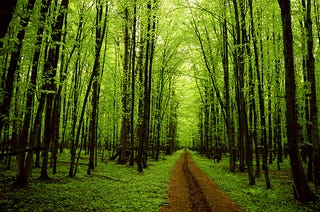 TRIGGER WARNING FOR DESCRIPTIONS OF PHYSICAL VIOLENCE
---
This is just a quick walkthrough of the game for those who were curious. There will be screenshots of text you might find objectionable. Stop reading now if you have triggers for physical violence.
The game is basically "choose your own adventure" style. It's all text that you click through.
It starts with a description of the relationship building to this over months.
The female sub wants the Dom (you) to make her cry, so says the text. The Dom thinks about safety protocols and how much trust is involved in this kind of play. "You" do not have a defined gender. You are you. You are not defined as male or female at any point in the game.
The female sub asks if you if you are still up for it. The Dom wants to make sure they are both ready. They agree on the safeword. There is talk of going to the bedroom and clothing removal and then you get to this screen with the options for play.
There are a few options for each selection. And after you choose an option, you can do it three times before the game makes you go back to "try something else".
As you go along, her condition changes.
After trying a few different things, the game essentially forces you to take a break.
At which point you choose "give her a break" and this screen comes up
Then you go back to the original screen, where you have a bunch of options. You keep choosing options until she cries. The same screen pops up if you continue after she starts crying. In other words, even if you continue to choose play options, you won't get anything different. So the game kind of forces you to stop after she starts crying.
When you click "stop" after she's crying, there are a series of screens that essentially describe what happens afterward. You put a blanket around her. You put your arms around her. She nuzzles against you. You make her some tea, and cuddle with her.
This is the final bit of text:
You can stop or "give her a break" at any point in the game. Stopping before she cries gets you here:
There is also a series of screens that serves as a denouement after stopping. You cuddle with her in bed. You get her a glass of water that you both drink out of. There is talk of trying again when you're both ready.
That's the end. If anyone has any questions or thoughts, post below. This was just a mini-walkthrough so people could see it and get an idea of what the game actually entailed.