And it was fiiiiiiiine.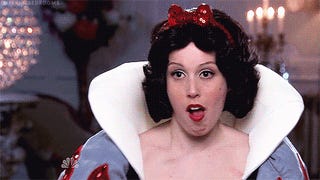 I freaked out other night after posting about my presentation and deleted it. I don't know why, I didn't say who it was for, but soon after I got a NDA to sign and it wigged me out a little. Like THEY ARE IN MY COMPUTER. Everyone was very friendly and easygoing and the presentation was incredibly well received.
Anyhow, I just got home and I did GREAT. This was a huge huge deal for me professionally and I was awesome! I got miserably sick and, weirdly, I think it helped distract me a little bit. I was so desperate to get it over with and get home that I just...turned it on. It was weird.
But, traveling with a cold is the official worst.
Thanks for all the support and tips!!