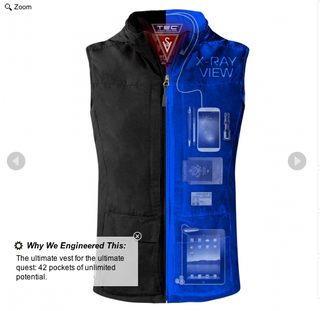 I travel quite a bit. Generally, I'm fine with a laptop bag and a purse, but of late, I've been trying to lighten up what I have to haul through the airport.
With this, in theory, I could dump my empty purse in my suitcase and just wear this. It would fit anything I'd be carrying in it, leaving me with just a small laptop bag. I mean, it has 42 pockets! How awesome is that?!
Thoughts? Would I look like an utter dork wearing it, or like someone who is a hardened traveller?