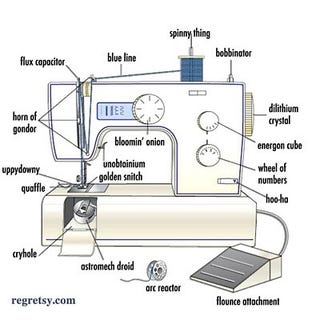 I have decided that I'm going to take up sewing again! Long ago, I loved to sew, but didn't really have the space to do so.
This past weekend, we cleared out our spare room, which had been a playroom, but had become a place to toss stuff we didn't want to deal with. After two hours, it was blessedly clear, and I realized that I now had ample space for a sewing machine and storage! (No worries about the girl, since she's long since moved past needing a playroom of her own)
I know the basics, but never really got past making costumes. I picked up S. E. W.: Sew Everything Workshop, and already I'm picking up things that I was never formally taught. I'm curating an Amazon Wishlist to help me keep track of the things I'll need to buy. I am also spending way too much time on Spoonflower.
So, do any of you GTer's sew? Do you have any favorite YouTube channels or blogs?