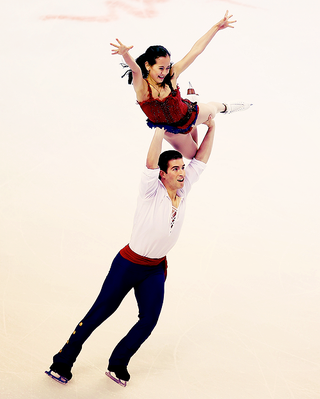 I wasn't going to watch figure skating today, but then I was bored as f*ck and have no idea what to do with myself, so I'm watching the Smuckers Championfest whatever-it-is. The theatre geek in me is loving the crazy over-use of Les Miserables in everyone's routines. My inner Francophone is stupid-happy, too.
After re-watching Candeloro's America-fest that was his exhibition skate (the Rocky one) this past week, this feels like America's saying they love France right back.
Also! Johnny Weir is commentating on this exhibition skate, and I really wish he and Tara Lipinski were doing the official one, at the games. They're great. Johnny's so positive, even when talking about the boys skating in t-shirts and jeans. It's simple, he says, and he loves it. "And you can always add a little eyeliner."
I adore Johnny Weir.