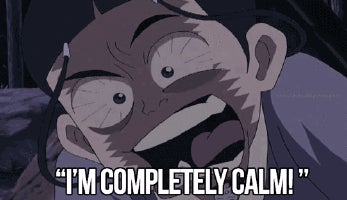 And I am FREAKING OUT. This will be the first time I've had my hair cut or trimmed since I did the Big Chop close to 2 years ago to get rid of my chemically straightened ends.
---
In those two years, it's grown into an odd sort of mullet. It is not cute. I had a dickens of a time finding a place that had stylists who could cut "textured" curly hair. Mine is type 4a. For anyone who isn't familiar with that hair typing system, it looks like this:
This is not me (the photo is from the salon website) but this woman's texture is pretty much identical to mine. The only difference is that she's mullet-free.
Thankfully I've found a salon that specializes in curly hair but I'm still extremely scared. I've never had my hair cut while curly and it's making me incredibly nervous. There are horror stories all around the web about bad curly haircuts.
I suppose it's normal to be nervous before a haircut though, right?
I'm going to try to be zen about this. It's just hair.
---
ETA: Thanks everyone! I am very glad I went ahead and got it cut today :)