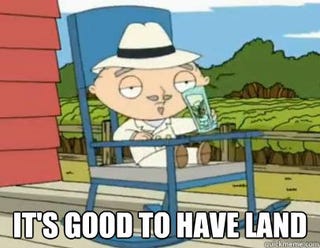 Whooo-hooo you guise!!! I've missed out on reading about all of you and your thoughts during the last week, but it has been crazy.
After spending a few days at home with my mum following my grammy's funeral, we came back and got back into the house hunt. Well, we put in an offer and the sellers accepted. We have our inspection tomorrow, so just crossing my fingers that nothing too terrible is revealed and that it gets a thumbs up. Anyway, it is a bit of a fixer-upper, only in that the prior owners were elderly and the home probably hasn't been updated in decades - we're talking textured wallpaper in every room (and not the cool, funky kind) and a pink bathroom and blue bathroom (complete with matching toilet, tub, tile, and accessories). But I like painting and doing DIY projects, so it should be an adventure. I'm sure I'll share some of our experiences as we eventually move in and start doing some updates and other projects (if everything goes to plan!).
Anyhoo, I just wanted to share the news and say hi and that I missed you all. Anyone else with good news to share?