I've been doing a side job for a doctor for about a month. I was paid this month. Not as much as a paycheck from my full time gig, but enough to say, "Whoo hoo!" My husband hit me up for a skate board. Several of the guys that he works with have recently bought skate boards and started going to a skate park after work. They work overnight and can go get breakfast and be standing there when the doors are open at 8am. He found a complete Powell-Peralta with an 8" wide deck for under $100. I have a hard time saying no unless we really can't afford something, so I ordered it. It came in Thursday and he worked that night.
As he was getting ready to leave for work, his brother called. His dad had a heart attack and was rushed to the hospital. For background, Dad liked partying with his mom. When she got pregnant with his brother and they married, she was 23 and he was 17. When they broke up about 4 years later, her rich aunt and uncle told him that, if he didn't disappear, they would keep taking him to court to make sure he never had anything of his own. When my husband was 6 or 7, his dad was brave enough to demand visitation, but only seemed to take his only brother anywhere. I don't think that lasted very long. My husband's aunt told him this after Mom and the rich aunt and uncle had all died. Dad had gone to prison. He got out around the time we got married, but my husband didn't know what all had happened and his attitude was, his dad didn't have anything to do with his raising and didn't deserve his grand-kids.
They had been talking for about a year. My husband had forgiven his dad for not being around, but had not warmed up enough to him to share his family with him.
Mr. Moxie went to the hospital, but was too late. He and his brother stayed in the ICU room for a long time with him after he passed and then my husband went on to work. He took all weekend off as bereavement. He went to the skate park today. He skated for a couple of hours and then he fell and landed on his forearm. He drove home and then went to a clinic that was open. His temp was 100 degrees which is pretty high for him. He usually runs about a degree lower than normal. They are getting x-rays and will probably put him in a cast. At least he doesn't have work until next Friday.
And I didn't have to buy a sports car for his mid-life crisis.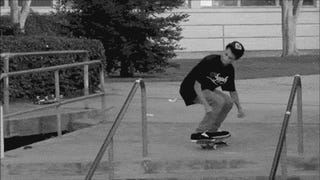 Edit: Okay, they couldn't see a fracture, but an actual radiologist will look at it later. They said if there is a fracture, it is in the elbow.