Oh yeah- gotta Saturday off, and all, all alone! Watch some cartoons, eat sugar cereal and sit on the couch in underwear? Yes please! Plus I made ACP last night for dinner so that means nachos for lunch sucker! And it's rainy/stormy so if I wanna read a book and nap on the couch, well betches- I read a book and nap on the couch. It's a good thing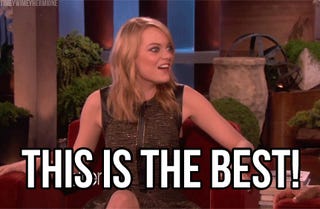 But I figured I'd drop in on GT for another reason. Many of you know that my passionate hobby is yarn- and I'm a defender of the acrylic. I love the stuff; the colors, the ease of care and the price point just works for me. I tend to make large items like blankets, so price per yard is important- BoyHeathen and I are still clawing ourselves out of the hole we dug when I was unemployed. Thankfully, my unemployment ended quickly and our hole was shallow, but we don't have piles of extra cash lying around.
So. I'm thinking though of making myself a scarf out of more luxe yarn. I made BoyHeathen a lovely long cabled scarf out of The Fibre Company's Tundra- the baby llama, merino and silk blend is soft and he claims extremely warm. Now he's encouraging me to make myself something really nice as well. I had found that yarn at a thrift store (??!!) and only paid six dollars a skein for yarn that usually runs twenty dollars plus, so awesome there. As I haven't seen a deal as amazing as that one since, I assume I'm going to have to buy some yarn new for me. Again though- we don't have fat stacks. So I'm trying to balance price with high ended-ness. But it's summer- that means knit picks summer sale! Yay! They have color curated kits which helps me chill some about the color choices! This is great.
The problem is that 80% of the color curated sampler kits are in Alpaca cloud lace weight and I have never knit with anything smaller gauge than light worsted (cascade 220- it's pretty light for a worsted imo) This Alpaca cloud though- it's 100% baby alpaca and sounds wonderful! And the pattern I want to do is officially a sock pattern with some simple simple stranded color work. So I hit up Knit Picks customer service email and ask if the Alpaca cloud has a super noticeable halo; would color work get weird. And they email me back that it's lace weight and you can't color work in lace weight and I need to pick out a pattern and the pattern would tell me what yarn to use. (in kind of a snarky tone honestly)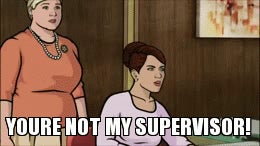 First of all, pretty sure I can color work in whatever gauge I want because I am an American goddamit in the land of the free. I wasn't asking you about gauge you bink- I was asking about halo. Also, literally every knitter and or crocheter I know have taken patterns, used part of it for something else and messed with gauge to get something totally new-I'm taking the chart from a sock pattern to use in a stranded tube style infinity scarf- so gauge doesn't matter nearly as much, as long as I can get a decent amount of length out of it I'm golden. So Then I think: fine. Maybe I won't strand it, I'll find another pattern and it will be just as pretty, but then searching on ravelry, I'm finding that lace weight patterns are kind of terrible. A ton of them require holding your yarn doubled or even tripled (really? just buy a thicker gauge at that point) and they all just look completely insubstantial. I thought that maybe stranding with a very light weight would give me a more solid looking scarf that was still very light and easy to wear. But now I'm second guessing myself. :(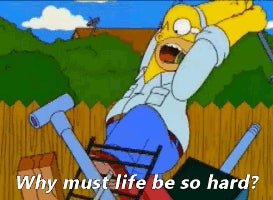 Any suggestions from the peanut gallery?