YOU ARE GETTING A TWO FOR ONE. FUCK IT FRIDAY ANNNNND CAPS LOCK FRIDAY.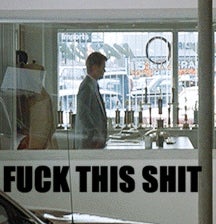 BRING IT ON.
BRING ON THE CAPS LOCK
ALL THE CAPS LOCK
BECAUSE IT'S FRIDAY! FUCK IT!
I DITCHED A WORK THING AND PEOPLE ARE BITCHY ABOUT IT. BUT I DON CURRRRRR BECAUSE
FUCK IT! IT'S FRIDAY!!!!
YOUR TURN!!! WHAT ARE YOU SAYING FUCK IT TOO!!!