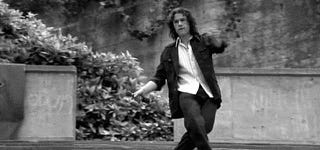 Get ready to ACT RIDICULOUS for the SONGS YOU LOVE!
---
THE RULES (as always):
Person who starts the thread NAMES the TYPE of SONG they're choosing (i.e. Songs from movies, songs about masturbation, you know, the usual shit).
That person includes their song
Everyone else responds to THEM with their choice THAT THEY THINK IS BETTER
EVERYONE WINS!
We're going to let this go an 1.5 hours, too, because dammit, y'all...last time I missed out on A TON of good threads! Tonight I'm running shit off of 3 computers so I can check out all of the songs!
I will see you at MIDNIGHT CST! I CANNOT WAIT!