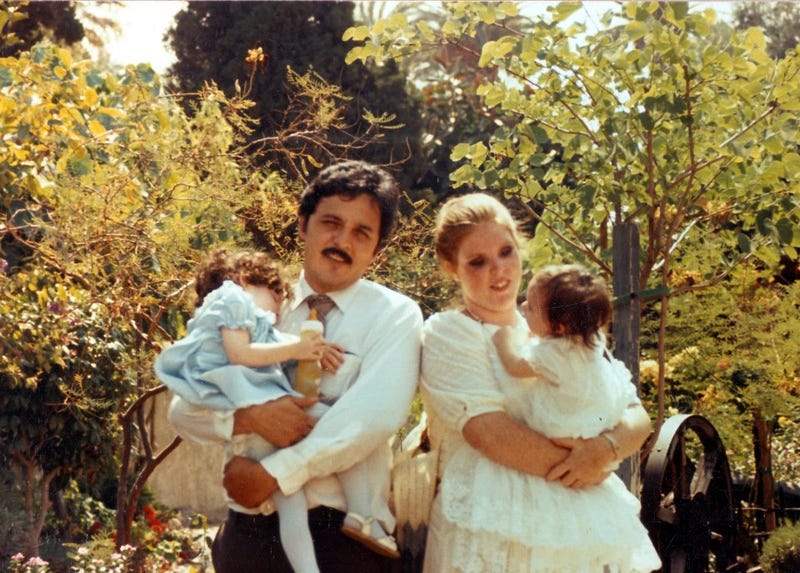 Update: I just want to thank everyone for your support during this difficult time. I've read every single comment and they all mean a lot to me. Thank you.
This is a photo of me, my dad, my mom, and my sister after my sister's baptism in San Gabriel Mission, in early 1986.
---
Dad passed away around 9:30pm PST. He slipped into a coma this morning.
I was holding his hand, he was breathing, my brother and I chatted, my brother noticed that he stopped breathing, and he was gone.
Dad and my 5 year-old niece, last night.