It is FRIDAY NIGHT & there was HOLIDAY this week.
HOLIDAY = FAMILY
FRIDAY = WORK
Pour yourself a BIG DRINK folks. Or Groupsmokers...light it up!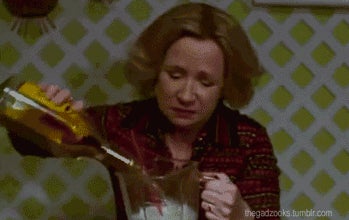 For the 8:00 hour we're going to start it off like we have been, over in IRC. Make some new GT friends, hang out with some old ones, pick up a new SO, JUST HANG OUT! Stick around here and enjoy and open thread!
Then head back over by 9:00PM CST to see if I've got my shit together for the 9 o'clock hour!
When you get to the IRC screen, your username is, well, your username and the channel is #Groupthink. NO password!
Have a game or some other shit you want to do as an event for a Groupdrink...let me know.