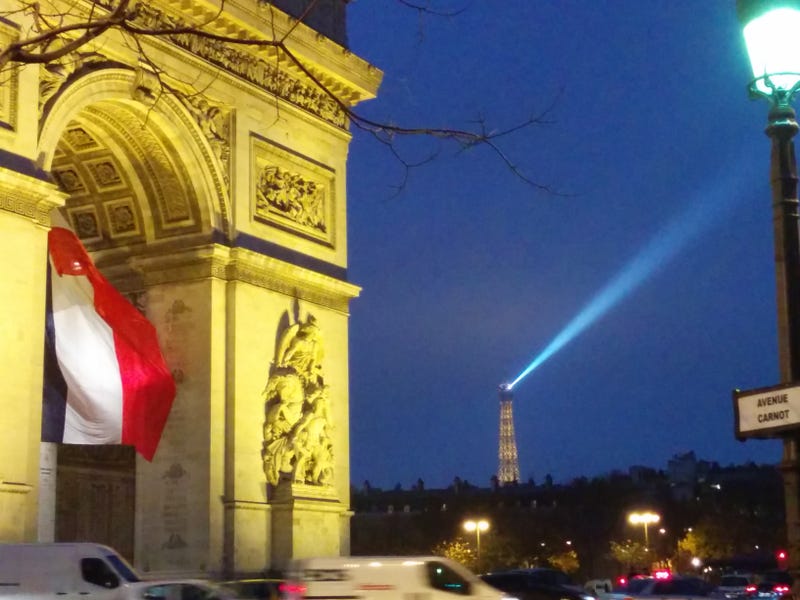 I quit my job on my first day here. Dropped off my stuff at the Airbnb apartment in Montmartre, went straight to the Eiffel Tower and texted my boss a pic of me in front of it holding a sign that said: Greetings from Paris! I QUIT. I'm tooting my own horn here, but that was maybe the most badass thing I've done in my entire life. It's definitely the most badass I've ever felt.*
Afterward I strolled along the Seine, the Champs de Mars, and even went to l'Arc de Triomphe and bought mulled wine at the Champs-Elysees Christmas market~ all while singing Christmas carols. I felt so light and happy.
I'm unemployed now and will be until I return to New York right after Christmas. It's the longest I've been without work since my first job right before college. I've been planning this for months and have been saving up for both the trip and unemployment, but I'm very frugal so it's hard to prise this money from my hands.
Today I woke up super late and only had time to go to the Musee d'Orsay (it's open late on Thursdays), but tomorrow I'm going to see some dance-theater and some of the smaller museums.
Are there any other GTers in Paris? Anyone want to join me? I'll be in London as well from the 18-22nd if anyone is there and wants to meet up :)
Oh! I also went to the Louis Vuitton's free exhibit on feminism. Here's a book they had:
*I'm not so cruel as to leave my coworkers in a lurch- I made secret arrangements with a few people who wanted to "sub" for me. I just wanted to surprise quit because my bosses are such shady and abusive assholes I didn't trust them enough to give a 2 week notice.
ETA: Pic of myself will only be available until about 3pm