Just reposting in case anyone is still interested......not that many people were in the first place -_-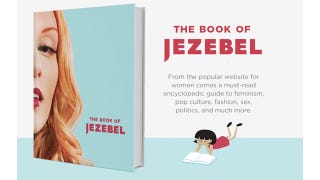 Hey DC area GT-ers. Does anyone wanna meet up at the Book of Jezebel event with Anna Holmes at Politics and Prose?
It's exactly 2 weeks from today on Saturday October 26th, at 6pm. That's the weekend that a lot of Halloween events are going on, but I was thinking I'd stop by before getting in to costume (holyshitIdon'tknowwhattobeyet!) and going out. Or maybe even stopping by IN costume (holyshitIdon'tknowwhattobeyet!) for a pre-going-out coffee .
Here's the link to the P&P info page. Politics & Prose is cool, although it's inconveniently located halfway between 2 edge-of-town metro stops, Tenleytown and Van Ness.