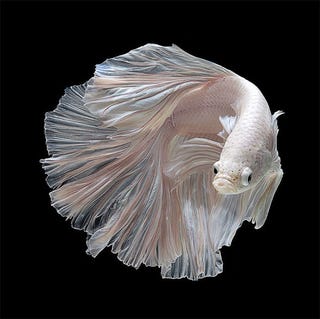 It looks like something that someone like you would read.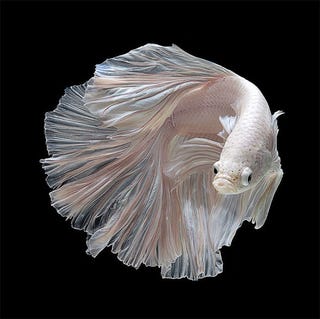 Are you going to wear that?
But this is my favorite outfit.
Oh, I'm not saying anything. I mean, it's nice, for you. You know, you are always so homespun.

YOU LOOK LIKE A FARMER.
Shut up, Orange Fish.
YOU LOOK LIKE YOU SHOULD BE ON THE COVER OF FARMING FOR WHORES.
Now Orange Fish, we must be more politic, but you do have a point. I mean, in this part of the ocean we do have standards.
I was inspired by sixties-era Mary Quant.
You are so glorious,darling. You really capture London in the sixties
Life is made to be elegante. Not like the childish clothing and scribbling of a certain type of fish that... well, um, tends to be just little jejune.
Jejune is a perfect way to describe the immaturity that is so rife in certain quarters.
WHORE.
I hate you guys.