for Noklew. I let them cool in the pan because I hate washing cooling racks.
Anyways I go back to the kitchen to put them some Gladware and find this.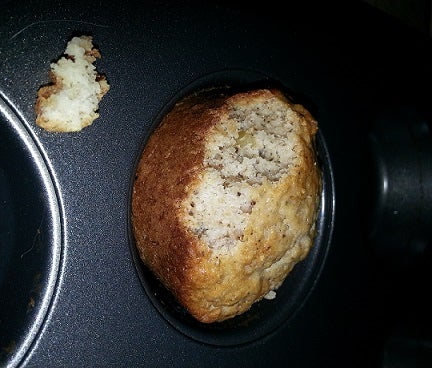 ---
Why is this muffin not in its assigned spot and why is there dainty bites taken out of it? Could it be that a petite moocher had been at it? Of course that couldn't possible happen because CATS AREN'T ALLOWED ON THE COUNTERS OR STOVE!
Picture of suspect: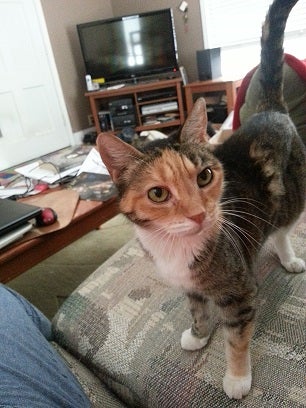 #shesnotevenashamed