Library appreciation edition! Guys, it's a couple weeks late but National Library Week was mid-April. Let's show libraries and librarians some love!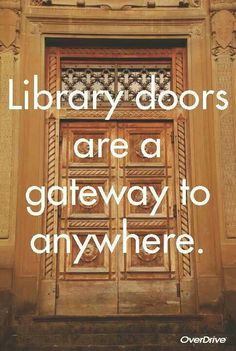 Now that Homey's off his crutches, I have more time and energy to do things like visit the library. So, I went last week and was reminded just how much I appreciate our library and the librarians who work there. We are lucky to live in an area where people genuinely support the library. And it really is a city center.
Maybe this can be a reminder to donate materials to your library... books, CDs, or movies you no longer need would likely be appreciated. Our library even checks out fun-shaped cake pans and gardening utensils. :D You never know what they'll use!

Also, thanks to all the GT librarians! Zap and StrangerBird—you guys rock! Any other librarians out there? Any favorite library pics you want to share? Or library stories?
Anyway, I got to wander around our fantastic library and pick out a couple new books. I ended up with two Indian murder mysteries: The City of Devi by Manil Suri and Witness the Night by Kishwar Desai. I'm about halfway through Witness. So far, so good—sometimes the style isn't quite my taste but the story itself is compelling and I'm interested to see where it goes.

Your turn to share!

So, you know the drill:
Last book read?
Current book?
Next on the "to read" list?
For me, it's pretty obvious what my current and next reads are; I recently finished The Thing Around Your Neck by Chimimanda Ngozi Adichie, which I loved so much.
Finally, as if this post weren't long enough, who's participating in the GT Book Club? Anyone reading The Girl on the Train, in anticipation of the GT convo?