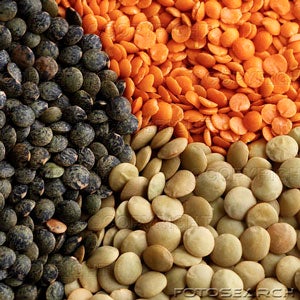 Burt's kitchen inspired me to post this recipe.
1 quart water
3/4 cup dried green lentils, rinsed (Or whatever color you happen to have.)
1/2 cup dried quinoa
2 ounces fresh asparagus tips cut into 1 inch pieces (I just cut up and use all the asparagus in the bunch - not just the tips because that seems a waste - and use probably way more than 2 oz.)
1/2 cup extra virgin olive oil (Slutty olive oil is ok in a pinch.)
1/4 cup pomegranate red wine vinegar (I usually use balsamic vinegar but next time I go to the vinegar and olive oil store - yes we have those here, several in fact - I might look for pomegranate.)
2 Tbsp grated ginger (Approximately. I'm not one for measuring my spices when I cook.)
1 1/4 tsp salt
1/2 tsp coarsley ground black pepper
1/4 tsp dried pepper flakes
1 cup chopped fresh mint leaves (From my garden. It grows like a weed.)
2 ounces pine nuts, toasted (I often skip this step. Extra work. Or use almonds if pine nuts aren't handy. And sometimes burn them a bit because I get distracted.)
6 cups mix arugula and radichio leaves (Or mixed greens. Or whatever is around,)
Bring water to a boil over high heat in a medium saucepan. Add lentils, reduce heat, cover and simmer 17 minutes. Add quinoa, cover and cook 7 minutes. Add asparagus and cook 2 minutes or until asparagus is tender crisp. Drain (I recommend a mesh strainer or you will lose some of the quinoa) and run under cold water to cool. Shake off excess water. Meanwhile combine oil, vinegar, ginger, salt, black pepper and pepper flakes in a medium bowl. Add lentil mixture, mint and pine nuts to the oil mixture and toss until well coated. Serve over arugula and radichio mix.
Thanks to my aunt for sending it to me.