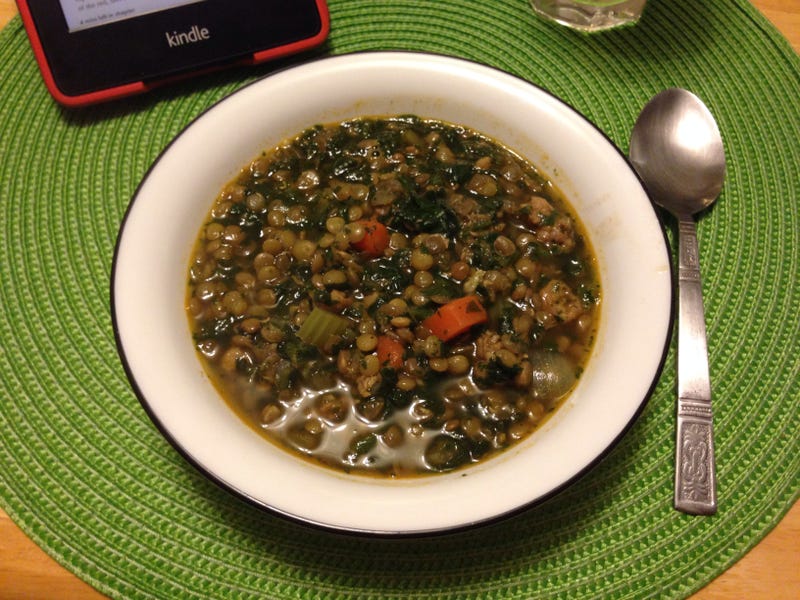 I made sausage and lentil stew from Budget Bytes and it's so good. Highly recommended. Two thumbs up. Five stars. A+
The recipe is here. I used chicken italian sausage instead of turkey. I've never used any poultry sausage, but it was very tasty, though the texture is a little different than pork sausage. Also, squeezing sausage out of its casing is pleasantly disgusting. And I used smoked paprika instead of regular because I'm kind of obsessed with it. I'm happy with both substitutions.
I was going to put this up last night, but I ate too much and fell asleep as soon as I got in bed. I slept well though, full of lentils, a true Groupthinker at last.