I'm sure we've all seen this. And i'm sure we all scratched our heads at the $70 price tag. I love a good striped shirt as much as the next person (I am pretty sure I am morphing into some type of French sailor at this point). BUT CHRIST ON A RITZ CRACKER. $70?
Here's an alternative. This shirt is on clearance from Target for $9.18. It's plus size and slouchy...so if you're plus size it's still going to be slouchy and if you're thin it's gonna be extra slouchy—a win for everyone!
Here's some white fabric paint. Also it comes in a variety of colors for only $1.21! You can literally paint any color stripe you want. If you want, use your own menstrual blood for an organic touch and save a few $$ there.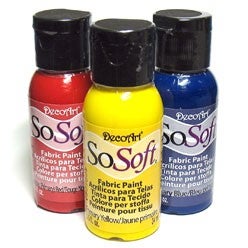 Also, don't buy a paint brush. They clearly stated this shirt was "hand-painted." Use your fucking finger and save some of those dollars for a box of Franzia.
You now have a hand-painted, slouchy shirt for $10.39. And it will truly be "of-a-kind". Whatever the fuck that means.