A challenge for your morning: say you are only allowed to describe yourself with one (1) still image or gif from a TV show/movie/music video/anything. Which one sums you up the best?
Here's mine, as an example.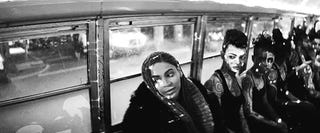 My jaw legit dropped when I saw this (from Beyonce's Lemonade) for the first time because I know that feel so acutely. It's the "feeling alone in a crowded room" thing all the time. When there's so much stuff going on in the background and everyone else around you is connecting with each other, but you're off in your own little world, almost like you're observing from a distance even though you're right there.

I can't wait to see what yours is!