I had a bunch of wine that was too shitty to drink, so I decided to cook with it!

I wilted some spinach and added a couple extra splashes of wine to the recipe, but other than that I didn't change anything. My advice is to cut the chicken into chunks midway through so you can make sure it cooks evenly.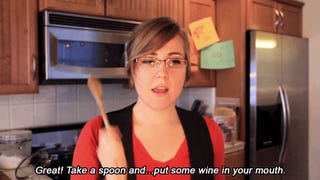 IT'S SO GOOD! AND SO EASY!!!