This ones for my fellow Lit Homies:
Dilemma: Do I take Intro to Fiction and read William Faulkner, Toni Morrison, Charlotte Bronte, and Joseph Conrad (with a detour in Poetry - blech) OR Zap, Pow, Bang modern lit where I get to read Edgar Allan Poe and examine Gothic lit while also reading graphic novels and...and doing an analysis of Star Wars via applicable text and examine George Lucas' take on American History (but I have to read Harry Potter - blech)?! OMG so hard to pick. So. hard. I'm already taking Fairy Tales and Fantasy. So I want a good second. Help me you nerdie jezzies!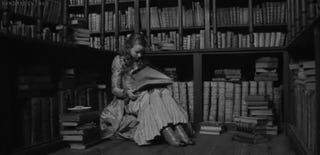 Update: Wow, I just tallied up the responses and I got 12 votes for Mod Lit and I got 7 votes for Intro (with two of you abstaining) however the arguments were fabulous and aligned with my own thinking so... I'm taking Mod Lit. After reading all of your arguments for or against I was even more torn btw. I mean Intro would expand my mind and develop my writing and analysis. But Mod could expand my thinking in relation to delivery methods for literature and could be an interesting course. But Intro will introduce me to new fiction that I haven't ...oh dear Lord, this shouldn't be so hard. I tallied the votes and I'm going with the majority rule here. Fuck it, I'm lying to myself. Intro to Lit is the right choice. Okay, It's Intro to Literature. I am applying now.