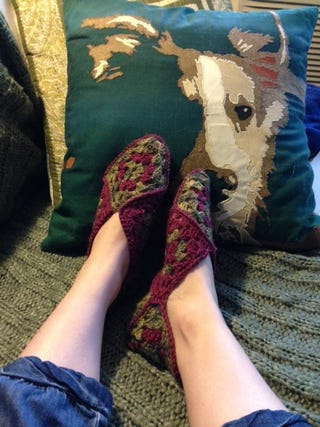 Thanks to Katy del Monstre for posting a link to this pattern! Or maybe not since I ended up crocheting slippers instead of studying for anatomy... but that's my own problem. ;)
Now I'm impatiently awaiting the delivery of my afghan yarn so I can get to it instead of studying for a different class!
P.S. My mom made that pillow. That's my dog!