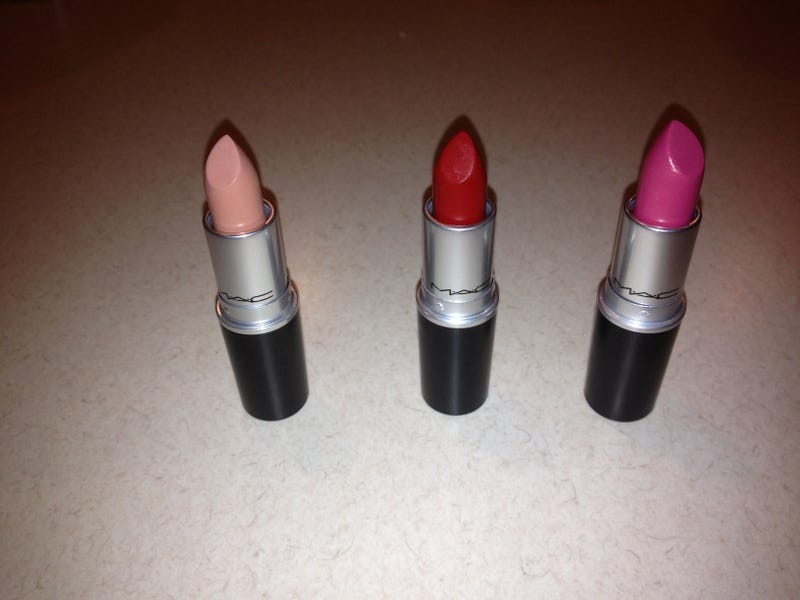 I treated myself to some lipstick from MAC since the Sephora sales lady sucked. I got three colors. From left to right in the picture we have Myth (satin), Russian Red (matte) and Speed Dial (cremesheen).
I'm returning Myth (side note: the ability to return lipsticks after trying them on in my own home is super convienent for the socially anxious ie me) it was pretty much the same color as my lips but more nude so it totally washed me out. Not a good look. I got Russian Red at the suggestion of someone here (Kirov? Prettyingeek?) and it's beautiful. I'm wearing it right now but I need practice applying. :P And Speed Dial is a really nice pink I think I could wear day to day.
So the hunt is on for a more neutral lipstick. I have a starting point in that I'll have to do something darker and maybe not as beige? Idk I'll figure it out.