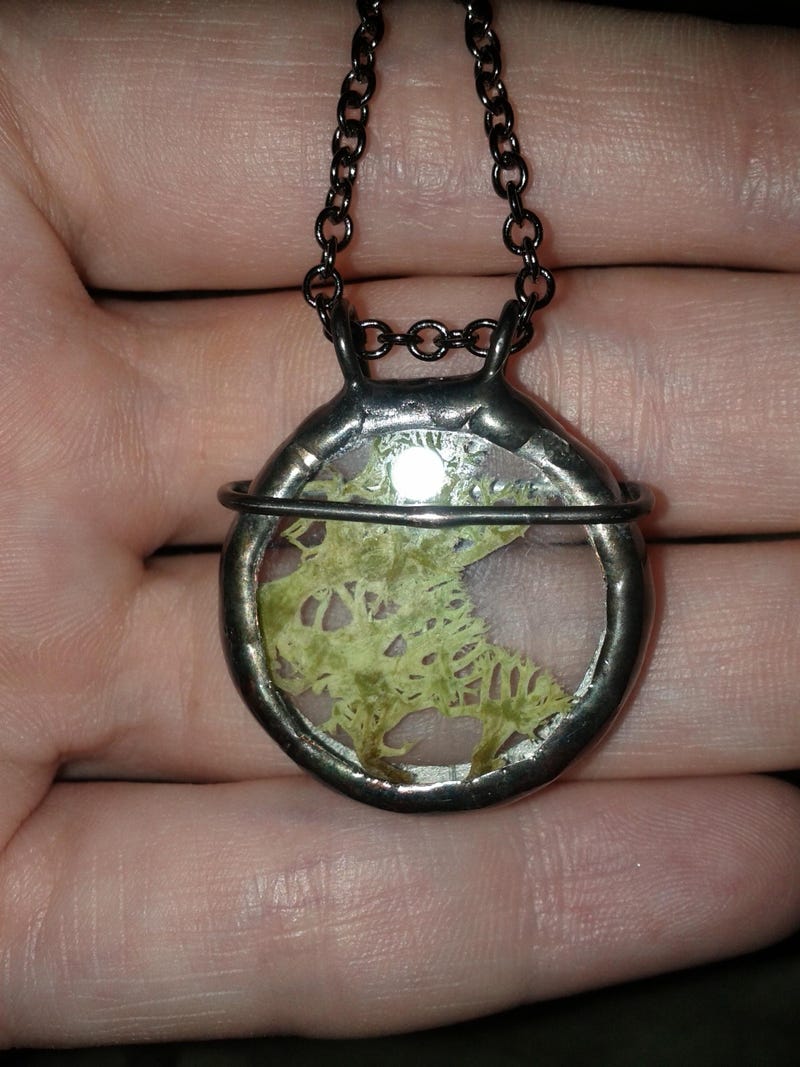 Look what Mr. Misfit got me for my birthday (which is tomorrow but we don't cur)! It was made by an Etsy denizen, Muse Glass, and it's got moss in it! Isn't that the coolest?
AND I'm pretty sure I aced Anatomy. I got a 96 on yesterday's lab practical and pulled a low A on today's lecture exam. Here's hoping it cancels out my dontgiveafuck quiz average! According to my calculations it does.
ETA: The picture is messed up and I'm PISSED! DAMN YOU KINJA!
Here it is again. I also just realized that I took a picture of the back... TIME FOR A DRINK!