It's green! And lovely. And I'm pretty sure her belt and bracelets were originally made for a superhero.
It's a more traditional shape, but I still love it.
ETA: Emma Thompson, once again rocking the common sense: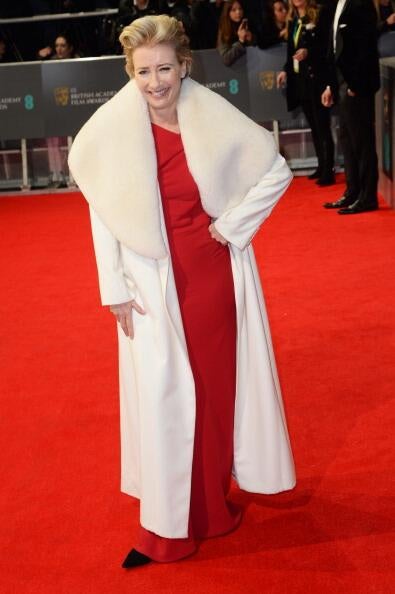 Because it's winter in Britain, for crying out loud, and Ms. Thompson is not going to freeze for the sake of a good picture. Man alive, I love her.