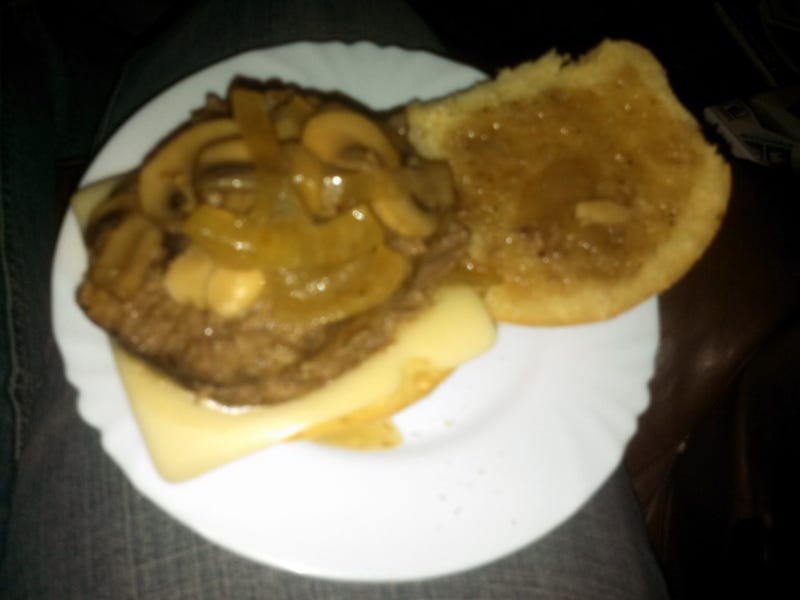 The somewhat blurry picture here is my pot roast sandwich with swiss cheese, topped with mushrooms, onions, and garlic stewed in the beef gravy. Ohmahgawd, it was delicious. Ohmahgawd, I am stuffed! I also made a big bowl of sweet and spicy braised carrots.
Dessert was a Peach Oatmeal Upside-down Cake, made with caramelized goat's milk. It was amazing. My 9 year old didn't like it, which is shocking because that kid will eat anything, but everyone else wanted seconds!
What'd y'all have tonight?