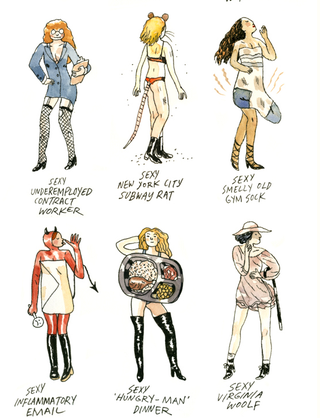 This year, I decided to do a sarcastic sexy costume. Lo, it turns out that I just got in on this year's costume trend! Today is my 42nd birthday and the night of the best goth club, and I have been planning my costume for weeks. I shall be wearing makeup; a sexy nightgown; a short, black satin robe; a hand towel; a digital watch (if I can find one in time); and a yellow Swedish fish in my ear. I will refer to all liquor as pan-galactic gargleblasters and repeatedly act befuddled while asking for tea.
I am Sexy Arthur Dent.
ETA: If anyone wants to buy Sexy Arthur Dent a pan-galactic gargleblaster, I'll be at the DNA Lounge in SF.